Pre-Conference Institutes
Full-Day PCI: Creating a Positive Learning Environment for Beginners: A Critical Population of English Learners
CANCELLED: Getting to the Core: Integrating Standards for Content and Language
---
Creating a Positive Learning Environment for Beginners: A Critical Population of English Learners
Dr. Debbie Zacarian, Ed.D, Instructor

Wednesday, May 1, 2013, 9 am to 4 pm, with lunch included.

Course Overview

Target Audience: K-12 ESL educators and administrators
Skill Level: All levels of expertise

This PCI will examine the following question: How can we provide and/or strengthen programming and instruction for English learners [ELs] who are at the beginning stages of English language development? 

During this interactive institute, we will explore:
The diverse population of ELs including students with school-matched literacy and academic skills in their home languages and students that are developing literacy and academic language while learning English;
Strategies for teaching beginning ELs
Building strong parent partnerships
Instructional models for beginning ELs with limited or interrupted formal education
Sensitive practices for ELs that have experienced trauma, violence, and chronic stress
Presenter
Debbie Zacarian, Ed.D. Center for English Language Education and Advancing Student Achievement, the Collaborative for Educational Services, Northampton, Massachusetts
---
Building Academic Language for ELLs through Discussion and Dilemma-centered Curricula
Dr. Claire White Ed.D, Instructor

Wednesday, May 1, 2013, 1 pm to 4 pm
Course Overview
We will present a discussion-based curriculum designed to teach academic language and content through personal, social and political dilemmas highlighting those that have greater relevance for second language learners, immigrant and refugee students.  Word Generation has been shown to impact ELL vocabulary and writing outcomes, and has recently been modified for grades 4-7. The presenter will share effective teaching practices for building the kind of language and discourse associated with academic achievement and participants will have opportunities to review and engage with the materials and participate in academic discussions that work with second language learners.
Presenter
Claire White is the Strategic Education Research Partnership's program director for Word Generation, a discussion-based academic language program designed to improve language and literacy outcomes for both EOs and ELLs. A former ESL and bilingual teacher, White also worked as an education specialist at the Department of Education's Office for Language Acquisition and Academic Achievement. 
2013 Conference
Hotel

Sheraton Framingham Hotel & Conference Center
1657 Worcester Rd, Framingham, MA 01701

∞ The hotel reservation deadline to receive the conference rate is Wednesday, April 10, 2013.

∞ Conference rate: Single - $133.00; Double: $133.00.
∞ Be sure to identify yourself as part of the MATSOL conference to receive the group rate.

∞ The hotel features a fitness club and indoor pool.

For information and reservations, visit the 2013 MATSOL Conference pages on the Sheraton website:
https://www.starwoodmeeting.com/StarGroupsWeb/res?id=1209283413&key=EA14

Attendees are responsible for making their own hotel reservations.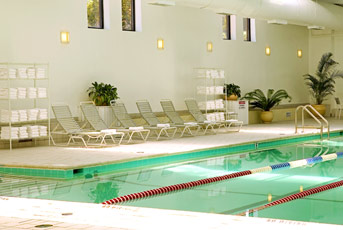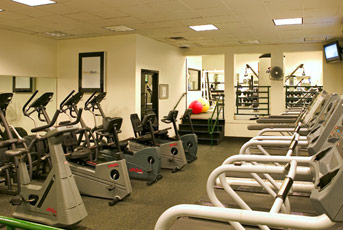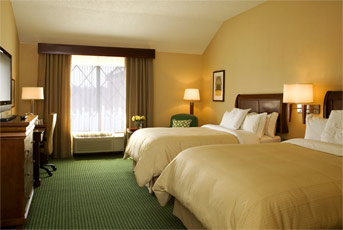 Travel
Keynote Speakers

Thursday, May 2

Designing a 21st Century Classroom for English Language Learners
Tom Daccord, EdTechTeacher
Emerging technologies, a globalized world, and a changing labor market demand innovative approaches to education. We'll look at the most important roles that technology can play in the classroom and, in particular, how technology can nurture "complex communication" and "expert thinking" skills in the language learning classroom. The presentation highlights innovative educational uses of established and emerging technologies and shows how teachers can use technology to empower students and facilitate creative, student-centric learning environments. It builds on research regarding effective professional learning and shares models and resources to help teachers effectively integrate 21st century skills into their courses.
Tom Daccord is an educational technology speaker, instructor, and writer who has worked with schools, districts, colleges and educational organizations in the United States, Canada, Europe, Asia, and the Middle East. Tom has written two books on educational technology and presented on educational technology topics at national and international conferences. He has produced a series of online courses on Web 2.0 and iPad integration, as well as 21st century school leadership and classroom assessment. A former high school teacher, Tom has been featured in the Boston Globe for his contributions to teaching with technology and invited to Singapore by the Ministry of Education as an "Outstanding Educator in Residence. In addition to leading EdTechTeacher, Tom is an advisor to Massachusetts Computer Users in Education (MassCUE), and the Massachusetts Association for Supervision and Curriculum Development (MASCD).
---
Friday, May 3
Using Brain Research to Enhance and Energize Language Instruction: The Multiple Pathways Model
Dr. Janet Zadina, Educational Neuroscientist

Come see with your own eyes how learning changes the brain! Go beyond visual, auditory, and kinesthetic pathways and utilize multiple pathways in your lessons. This Multiple Pathways Model will provide you with an understanding of the many pathways by which the brain can learn and how second language impacts the learning pathways. In this exciting presentation, loaded with images and scattered with interactive experiences, attendees will learn about these lesser known pathways and acquire strategies that can be added to curriculum design to reach diverse and struggling language learners. Come prepared to laugh, learn, experience, and engage.
Dr. Janet Zadina is a cognitive neuroscientist, reading specialist, and former high school and college teacher. She received her doctorate in the College of Education at the University of New Orleans, conducting her award-winning dissertation research on the neuroanatomy of dyslexia through collaboration with Tulane University School of Medicine. She continued with a Fellowship in Cognitive Neuroscience researching developmental language disorders through MRI brain scans. She is currently an Assistant Professor in Cognitive Neuroscience, Dr. Zadina is author of Six Weeks to a Brain-Compatible Classroom – a workbook for educators. She has presented keynotes and workshops internationally.
Wednesday, May 1, 2013
Pre-Conference Institutes
Full-Day PCI: Creating a Positive Learning Environment for Beginners: A Critical Population of English Learners, Dr. Debbie Zacarian, Ed.D
9:00 am - 4:00 pm
(check-in opens at 8 am)
Half-Day PCI: Building Academic Language for ELLs through Discussion and Dilemma-centered Curricula, Dr. Claire White Ed.D
1:00 - 4:00 pm
(check-in opens at 12:00 pm)
Opening Session
6:30 pm - 9:30 pm
Matthew H. Malone

, Secretary of the Executive Office of Education, Commonwealth of Massachusetts

Jonathan Landman

, Assistant Commissioner for Teaching and Learning, Massachusetts Department of Elementary and Secondary Education
Followed by a dessert reception generously co-sponsored by National Geographic Learning/Cengage Learning and Educational Solutions, Inc.
Advance Conference Check-In
If you are arriving at the hotel on Wednesday night, check in early for the conference.
Thursday, May 2, 2013
Conference
7:30 am: Conference check-in opens with coffee & bagel breakfast
8:00 am: Exhibitor Rooms Open
9:00-11:45 am: Concurrent Sessions

12:00- 2:00 pm: Lunch & Keynote: Designing a 21st Century Classroom for English Language Learners, Tom Daccord, EdTechTeacher
2:30-5:15 pm: Concurrent Sessions
MATSOL Social & Awards Ceremony
Thursday, May 2 at 6:30 pm
Friday, May 3, 2013
Conference
7:30 am: Conference check-in opens with coffee & bagel breakfast
8:00 am: Exhibitor Rooms Open
9:00-11:45 am: Concurrent Sessions

12:00- 2:00 pm: Lunch & Keynote: Using Brain Research to Enhance and Energize Language Instruction: The Multiple Pathways Model, Dr. Janet Zadina
2:30-5:15 pm: Concurrent Sessions