Elists: Subscribe, Unsubscribe or Change Email Address
1. Click here to open the "My Account" tab in the top menu.
2. Go to the "My Features" tab and select "E-lists." 


---
3. Change E-List Settings
Subscribe to an E-List: Click "Subscribe" (see Step 4)

Change your E-List email address: Click "Edit" (see Step 4)

Unsubscribe from an E-List: Click "Unsubscribe"

Read messages online: Click the E-List name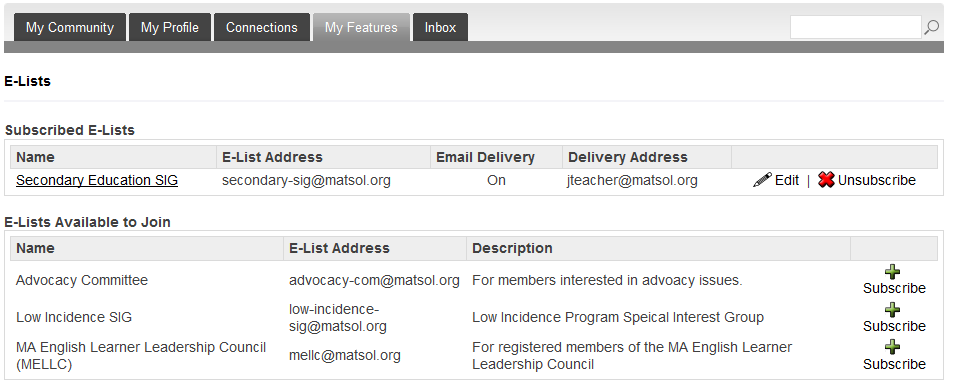 ---
4. Edit E-List Options
Email Delivery
Checked -- Messages are sent to your email address.
Unchecked -- You can only read messages online at the MATSOL website.
Notification Email Address:
The address to which E-List messages are sent. 
Please note: Updating the email address in your membership record (through membership renewals or event registration) does NOT update your email address for the E-Lists.  You must change the address in each E-List subscription.